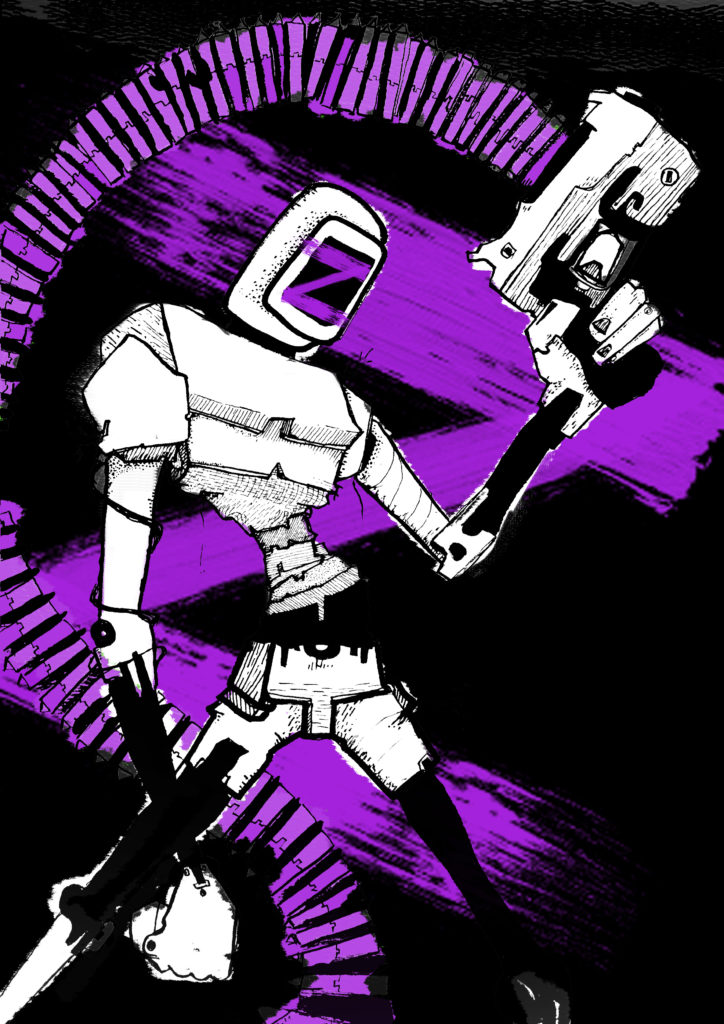 ZOiD is Dublin musician Daniel Jacobson. He started playing guitar and writing music at 12 years of age.
As a teenager he was introduced to techno music by two DJs who lived in his neighbourhood, igniting a lifelong passion for electronic club music. Simultaneously he discovered and fell in love with jazz, and later studied with some of Ireland's greatest jazz musicians.
At 17, his first techno tracks came to the attention of D1 Records boss Eamonn Doyle, who offered him a chance to record some tracks at D1's studio. He performed at The Funnel 4 times before it closed in 1999, twice for D1 and twice for Decal's Phunk City.
In 1999 he founded a label called Diatribe, and released the first record on the label, the Subinersoll EP. Diatribe went on to become Ireland's biggest contemporary music label.
From thousands of applicants, he was accepted as a participant at the 2006 Red Bull Music Academy in Melbourne. Co-participants that year included Flying Lotus, Oddisee and Nina Kraviz, all of whom developed very successful careers in music. A highlight for ZOiD was playing live as a support slot for Mu-Ziq at Melbourne's Corner Hotel.
Since then he has spent time building and running a music school, Ultimate School of Music, putting on workshops and masterclasses in guitar and electronic music, making electronic music and writing songs. He's released 4 albums and several EPs, on labels including Meljoann's Boy Scout Audio, D1, French label Hormonal Vibrationz.
Techno innovator Dan Curtin's label Metamorphic Records released ZOiD's Dexaphonic EP in 2022, about which Four Four Magazine said "ZOiD has carved a slice of Irish dance music history for himself as joins Metamorphic Recordings".
In 2022 he received an Arts Council Bursary to pursue the composition of electronic jazz music through 2023.
His own label Zoitrax released his 3rd album "ZONGS", featuring collaborations with 8 different vocalists, on digital and CD formats on 8th April 2022.
His 4th album, "Internal Space Element" is out on 31st March 2023, on Zoitrax.
Press Quotes:
"a free-spirited, jazz-tinged electronic wizard" Philip Neeson, Hypnagogue
"either the future of jazz or the end of jazz as we know it" Cormac Larkin, Sunday Tribune
"wonderful future-bop realms" Jim Carroll, Irish Times
"a masterful balance of electronics with musicians" Electronica Musica Blog
"an exception to the norm… he produces beautiful tracks" James Hendicott
Dexaphonic EP Reviews:
"From the outset this promised to be something special and unsurprisingly it does not disappoint at all. If you like your electronic music full of soul, warmth, and depth with a truly forward feel then this is for you." Neil Martin, Timeline Music
"ZOiD has carved a slice of Irish dance music history for himself as joins Metamorphic Recordings, his record lies aside dance music royalty" Max Heyraud, Four Four Magazine
Bandcamp Best Electronic of June (Joe Muggs)
"Detroit-style techno has always fused easily with jazz, but it's been a little while since it did so as joyously as these tracks from Dubliner ZOID"
Cacophonous Bling:
"Metamorphic releases have always been a byword for deep, emotive house/techno and this latest release from Dublin's Zoid feeds into the pervasive narrative with two tunes that operate on a level previously only known to those with  a predilection for the finer things in life; such as fine wines, Belgian chocolates and chicken in a basket."
forthcoming:
2024: ZOiD Vs Musicians Vol 2, Zoitrax
2023: Internal Space Element, Voices, String Quartet and Electronics, Zoitrax
ZOiD Vs Musicians Vol 2 Zoitrax
Out Now:
2022
Dexaphonic EP (Vinyl, Digital) - Metamorphic Records
ZONGS (album, CD, Digital) - Zoitrax
Vera EP (Digital) Frontend Synthetics
2018
Nebulous Concrete (album, USB, Digital) Zoitrax
2013
Lyphyz Drumdrops EP (Digital)- Boy Scout Audio
Troonax EP (Digital) - Alkalinear Recordings
2007
Zoid Versus Jazz Musicians of Ireland (album, CD, Digital) - Diatribe/D1